INDIANAPOLIS — Seven. That's how many seconds it takes someone to make an assumption about you, Sylvie di Giusto told the STN EXPO Indianapolis attendees on Sunday.
Di Giusto, author and emotional intelligence expert, explained during her keynote address "You have 7 Seconds. Make Them Count!" that the audience, maybe without even knowing it, made assumptions, judgments and perceptions about her seconds after she took the stage.
She said in those first seven seconds of meeting someone, around 11 major observations and decisions are made, whether the person is trustworthy, professional, etc. Di Giusto explained that regardless of the amount of time or how many decisions are made, the matter of the fact is we are all judged everyday.
She noted people then start subconsciously looking for proof that their judgements and initial opinions of others are correct. To demonstrate her point, she took the audience on a journey.
On a provided hand-out, she asked the audience to write down one word that describes how they want to be perceived. Then, she asked attendees to walk around the room, write first impressions of other people on stickers, and then stick them on their backs.
Following the exercise, attendees removed the stickers words and determined if the descriptions matched the ones they selected for themselves. Then, di Giusto asked the audience to consider how everyone from parents to school administrators judge school bus drivers.
Christy Zukowiski, the IC Bus marking communications manager for Navistar, said she walked away from the presentation with self reflection to do. She noted that the exercise was very interesting, and she was shocked at some of the stickers that others put on her back.
"But in some ways, I wasn't [surprised] at the same time," she shared. "I thought it was really great. She was a great presenter, super engaging and interesting. I could see where it relates not just to your personal life, but your professional life as well."
The words on the stickers began matching up for many of the attendees. Di Giusto broke groups of words into seven categories of people.
Explorer: Those who tend to be active and adventurous, casual and approachable as well as optimistic and energic.
Traditionalist: Perceived to be trustworthy and loyal, organized and practical, and consistent and dependable.
Cosmopolitan: Characteristic traits include distinguished and notable, cultivated and refined as well as meticulous and discerning.
Caregiver: Those who are focused on other people. They are perceived as supportive and caring, warm and nurturing, and considerate and compassionate.
Avant Grande: This group is creative. They are known for being innovative and imaginative, free spirited and independent, and original and unique.
Glamorous: Words describing this group include seductive and enticing, confident and self-assured, daring and provocative.
Dramatic: These people are perceived as powerful. Words to describe them include intense and demanding, sophisticated and cosmopolitan and bold and commanding.
She noted that while one category may stand out over another, but most people have characteristic traits of four categories, one serving as a primary. Plus, she said, they can change over time.
"I'm not describing who you really are," di Giusto reminded attendees. "I'm describing how people perceive you."
While the perceptions may not be reality, she noted, they are the reality to the people perceiving the traits.
She went on to describe the ABCDE's of an initial imprint and what traits lead to a first impression.
A for Appearance: Looking at one's body image, their health and clothing, any accessories or jewelry.
B for Behavior: Analyzing attitude, charisma, emotional intelligence, ethics and morals as well as diplomacy and courtesy.
C for Communication: How good are they at listening, looking at body language and facial expressions, their voice as well as accents and dialects.
D for Digital: Another important aspect, especially in 2023, is one's digital footprint and how people are perceived via email or social media.
E for Environment: The last trait looks at one's family, housing and their workplace as well as hobbies, sports and their taste in music or movies.
In closing, di Giusto reminded attendees that the micro moments matter. And what may seem like a small gesture to you can mean the world to someone else. She noted that unfortunately, no matter how much good someone does, people have the tendency to focus on the one bad thing.
The first thing the leaders in the room can do, she said, is clean up their digital footprint. Lead by example, she advised, adding that people are looking up your school district, school bus drivers, and transportation leaders on social media before even meeting the employees in person.
D. Michaell McCusker, the senior financial analyst for the School District of Philadelphia, added that di Giusto succeeded in having attendees look at themselves in measurable and quantifiable ways, while also giving a pathway for people to potentially change their perceptions that their peers see them as.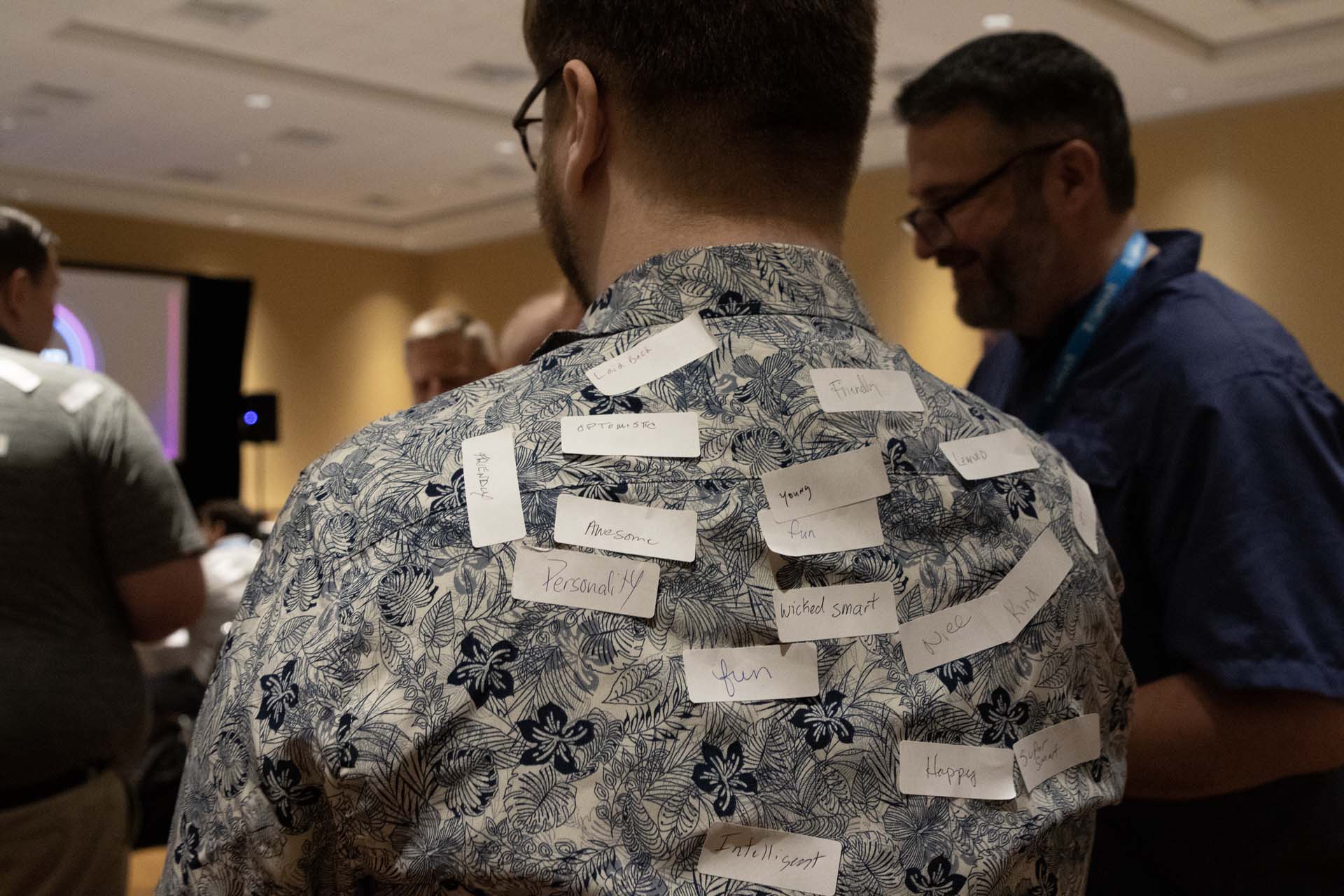 Michael Lewis, the fleet manager for the School District of Philadelphia, noted that di Giusto painted a great picture of the way the brain works, and how much work the subconscious does when compared to the conscious part of the brain.
"Negative basis is a huge part of any transportation department, so being aware of that is important because you need to divert your energy from being affected by it," he said. "VBeing consistent is a huge part of what she talks about in the general term. And it's hard to do because the days are long and challenging, but focusing back on that is good."
---
Related: School Bus Safety Seminar Provides Guidelines for Navigating Liability
Related: Transportation Leaders Take 'Journey of Self Discovery' at STN EXPO Indy
Related: Does the Perfect School Bus Stop Exist?
Related: Gallery: STN EXPO Indy Kicks Off
Related: School Bus Inspector Training Aims to Increase Vehicle Uptime
---
For instance, school bus drivers are more often than not in the news for something negative that happened while on route, when there are unreported positive student transport stories that happen multiple times a day. Kay Cornelius, the director of transportation for St. Louis County Schools in Minnesota, said one way to try and change that is by overly sharing the positive.
"I think it's not just waiting for the negative to come to us, but that I go back and share where I've been and how it's helped us, and will help us going forward to do better. You're selling your brand, so it's putting our best foot out there first before the negative comes to us."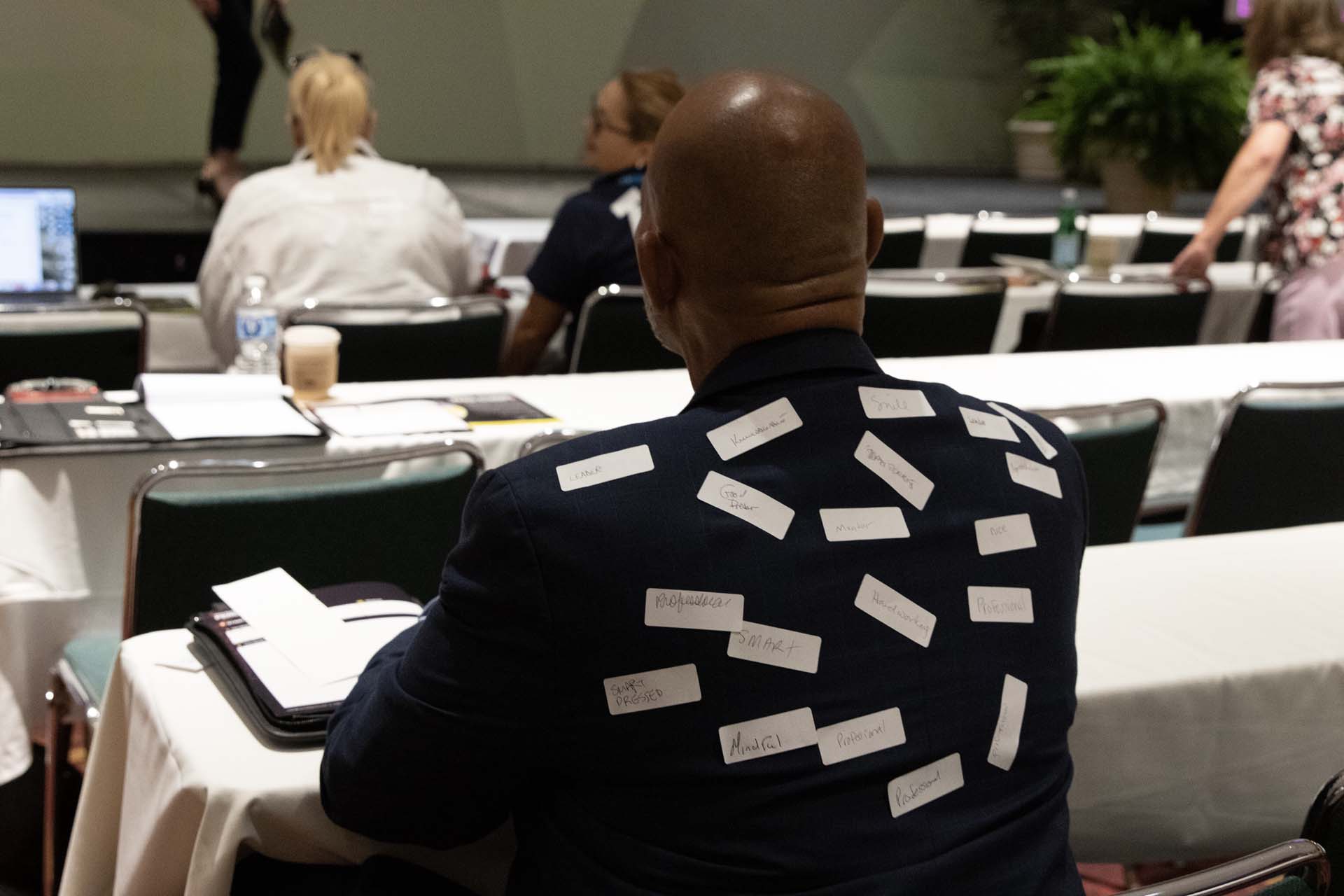 Cornelius shared that her takeaway was that first impressions matter, and how one perceives themselves is different than how others might perceive them. "The footprint also stuck out to me," Cornelius said. "What footprint am I putting out there digitally, what footprint am I putting out there even visually."
She said this relates to the first impression that school bus drivers give. "Drivers want to be recognized as being professional, [but] are we dressed professionally? Do we give off the aura that we are professionals? There are quite a few things to take back."
Krystal Wright-Copper, the transportation supervisor for the School District of Philadelphia, added that her takeaway was that there is always room for improvement.
"First impression is everything, even before you open your mouth to begin speaking, you could be 100 percent different than what you look like," she said. "That opened my eyes because I'm that person that gives off an impression of one thing, and then I start to speak and I'm completely different. So I appreciated that part of it."