First Student announced that Paul Osland is officially the new president of the school bus contractor after he served in an interim capacity for the past two months following the departure of Dennis Maple.
Osland is excited to continue to help drive growth in this business, he told STN.
Osland first joined First Student, a division of FirstGroup, in June 2016 as the chief operating officer. He was responsible for the overall day-to-day operations of the organization. Prior to that, he was the executive director of transportation for Chicago Public Schools.
Two months ago, Osland was named the interim president, when Maple resigned to become the CEO of a K-12 education company near his home in Philadelphia. First Student had been working over the summer on filling that long-term presidential position.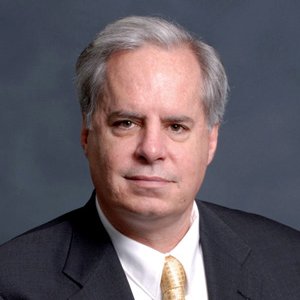 In a previous interview with STN, Chris Kemper, senior director of corporate communications at FirstGroup America, said that the new president would mirror Maple's leadership style. The company will continue to focus on operational excellence, safety, accelerating technology and alternative transportation programs under the new leadership.
"I'm excited to be taking on the role of president at First Student," Osland announced today. "I'm very proud of the visible progress the team has made over recent years, and look forward to continuing this work into the future as we build on the market-leading platform we have established."
---
Related: First Student President Dennis Maple Steps Down
Related: Bus Driver for First Student Gets Reflective Belts for her Students
Related: The Game Changer 
Related: Decisions, Decisions
Related: Superfast Moving Technology
---
The September Issue of School Transportation News reported a partnership between First Student and Tyler Technologies. In 2015, the two companies began working together to develop a custom version of Tyler Drive. The tablet is expected to be installed throughout First Student's North American Fleet over the next two years.
Osland said the tablet is very exciting and is something the entire leadership team is on board with.
"You can't help but look at the videos of our drivers already starting to use this service," Osland said. "It's exciting. It's exciting for us, it's exciting for the industry. It will be something that will help the execution of getting kids safely to school every day. [It will] make it a better place to work for our drivers, so we are very excited about it. We are aligned around it."
Osland said First Student is focused on how to implement the technology faster. With over 40,000 vehicles across North America, First Student is working on how to accelerate the roll-out of the tablet technology.
Kemper said the tablet is about taking things to the next level within First Student and how to be the best at getting better.
Osland sees more customization with GPS technology coming in the future since tablets are what the customers want.
"We are certainly going to put tablets on all of our vehicles, and that would be our standard," Osland said. "But it is fair to say that there may very well be different standards, so you can certainly see some wiring, maybe brackets are established. But I for sure see that there will be customization, not a standard in terms of a tablet that evolves."