School bus driver Kathy Neidlinger never fails to put a smile on the face of the students she transports, especially the one day a year when she channels her inner Old Saint Nick.
Neidlinger started in pupil transportation about 36 years ago with contractor Newhurst Transportation and has been behind the wheel of a school bus ever since. She services Pine Grove Area School District in Pennsylvania, northwest of Philadelphia, and enjoys every minute of it.
Neidlinger goes all-out for the students, going as far as dressing up as Santa Claus, which elementary school principal and transportation coordinator Sandra Burns said the kids love.
"Our kids are faced with so many issues they deal with on a daily bias, it is nice to see people like [Neidlinger] who can start their day and end their day with [them]," Burns said. "She always greets them with a smile, and by chance a Santa outfit. [That is] reassuring to know that our students are beginning their school days with her and then ending it on a positive note as well."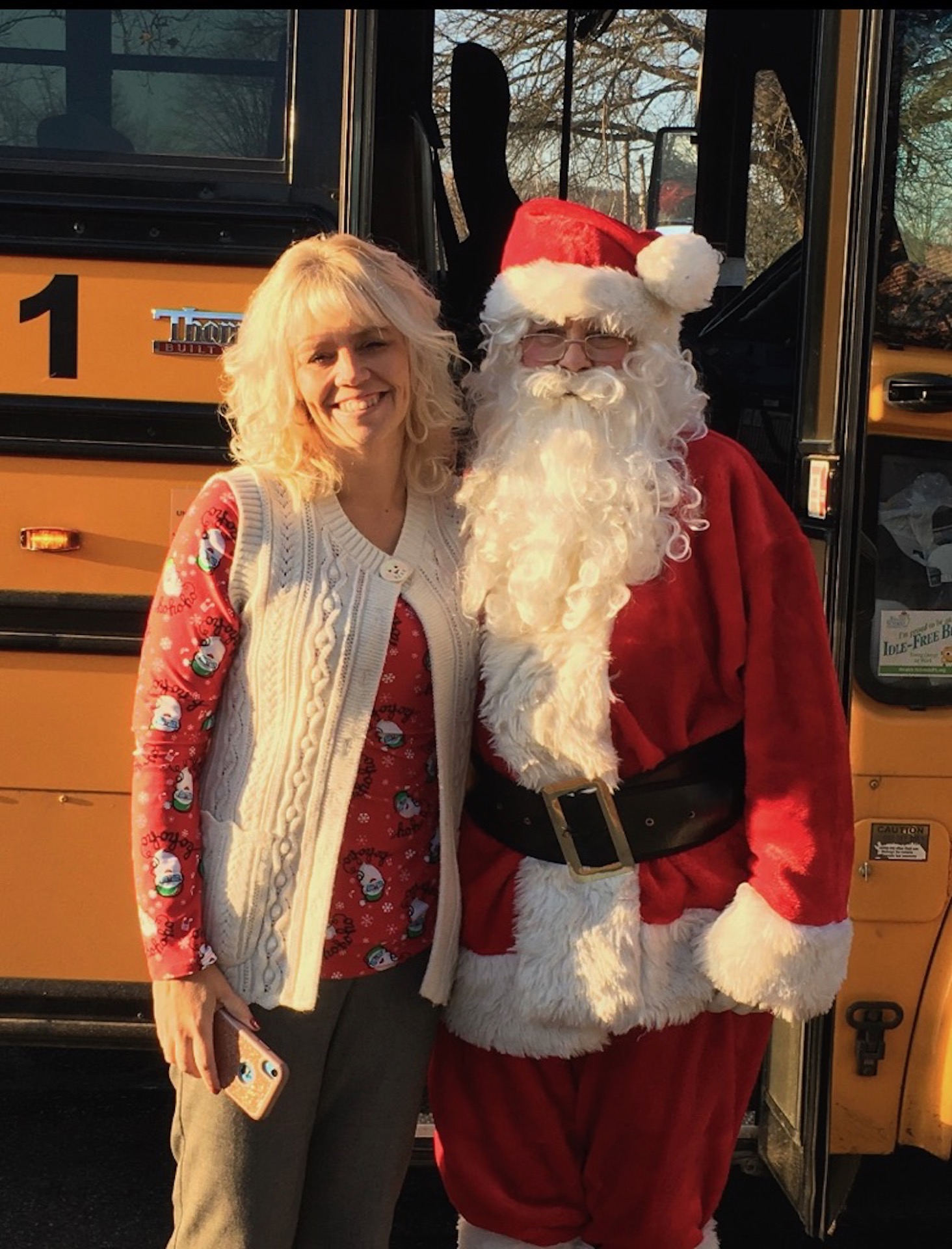 Neidlinger actually started her career bus assistant but after a year was asked to drive. It was convenient work for her at the time because her own children were younger. She was able to have the same hours off as her kids, especially during weekends and holidays.
But now, the job has evolved and Neidlinger said she loves the students that climb aboard her bus every morning. Dressing up isn't solely reserved for Christmas time, though. During Halloween, she also dresses up in costumes, so her students have grown to look forward to her festivities.
"We can't thank her enough," Burns said. "Even when addressing any issues that do occur, [Neidlinger] is not one to yell. She will call in and ask for support, but she never ever yells at the children or [does] anything in a negative way. She will hold them accountable, but she is always pleasant in doing so."
Neidlinger said that over her 36-year career, there she hasn't encountered many changes. She is still with Newhurst Transportation, which is family-oriented. But the one big difference she could point to has been the installation of cameras on the outside of the buses.
"[W]hen viewing the tapes if someone runs the red light, we can easily figure out who it was and turn it over to the police department," Burns said. "Unfortunately, you do see that quite often."
Burns concluded, "I am very grateful for [Neidlinger], her services and all that she does for students each and every day. She's a wonderful lady."