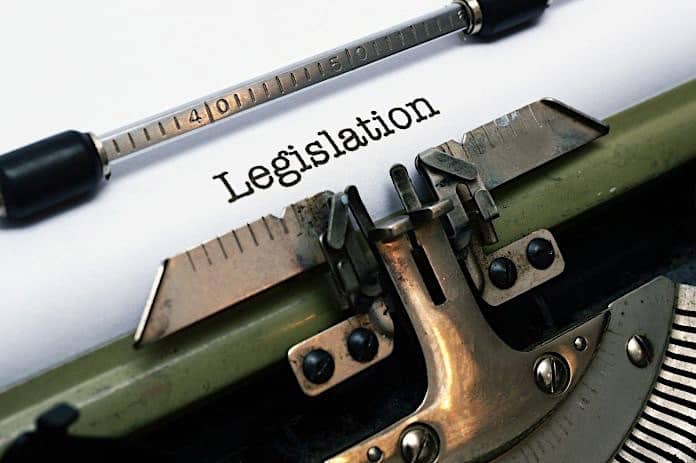 This legislative session has brought the introduction of a number of bills related to student transportation. These bills span across many different issues within the industry, including student safety and security, driver pay and alternative fuels.
Safety and Security
In Florida, Sen. David Simmons (R-Altamonte-Springs) introduced Gabby's Bill, which would increase penalties for motorists who pass a stopped school bus. The bill was named after Gabby Mair, a 12-year-old girl who was struck by a car right after exiting her school bus and was pronounced brain-dead.  Last year one student died and at least four were hit and injured crossing roads on the way to school in Jacksonville and surrounding communities.
If the bill passes, the harsher consequences of passing a stopped school bus would include reckless driving charges and an extra $65 added to any fines for convictions. That extra money would go to the Emergency Medical Services Trust Fund.
Illinois state Sen. James Clayborne of Illinois filed SB 52, which if passed, would require that school districts provide bus service to students who have to walk through dangerous neighborhoods to get to school. Current state law requires the transportation of students who live more that 1.5 miles away from their nearest school. If passed, the bill would require transportation for those who live closer than that as long as the neighborhood they would have to walk through is deemed unsafe.
There has been much debate about the seat belt issue in Tennessee following a fatal crash last December. Knoxville State Representative Joe Armstrong plans on proposing legislation that would require installing seat belts in new buses throughout the state, but also adding them on to buses already in use.
On the student-tracking front, New Mexico Rep. Christine Trujillo is sponsoring HB 73, which would set aside $889,000 in funding to equip school buses throughout the state with GPS technology. She told the local news she considers it an important issue so that parents can know where their children are at all times, especially during bus delays and/or accidents.
"I think it's the way of the future," she said. "Especially when we're involved with caring for kids, I think that $889,000 is a drop in the bucket to make sure where your kids are."
In Michigan, State Representative Holly Hughes introduced the "Privacky Law," which would add "brighter and more visible" warning lights to the backs of school buses. The bill was named after Antonia and Bruce Privacky, siblings who rear-ended a stopped school bus and died at the scene in 2011.
Driver Pay
Alaska voters recently approved a ballot measure that raises the minimum wage from $7.75 to $9.75 per hour. Thanks to a law passed in 1989, the minimum hourly rate for school bus drivers will increase by $4. While the ballot measure that approved the minimum wage increase makes no specific mention of school bus drivers, the 1989 law stated that school bus drivers must be paid at least double the state minimum wage, which will jump from $15.50 to $19.50 per hour over two years. The first increase will be effective Feb. 24, while the second will take effect in 2016.
Environment
Rep. Steve Handy from Layton, Utah has resurrected a bill from last year that seeks to add more eco-friendly school buses to the state's roads. HB 49 would provide grants for school districts from the State Board of Education to replace diesel buses manufactured in 2002 or earlier with newer buses powered by alternative fuels, including propane, compressed natural gas and "clean diesel."