Denis J. Gallagher, founder, chairman and CEO of Student Transportation of America, announced his retirement yesterday from the company he launched in 1997, effective on June 30, 2019.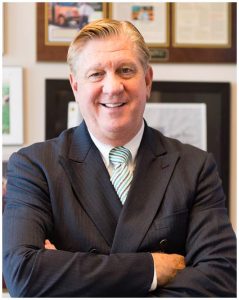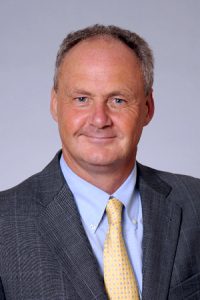 Patrick Vaughan, who was named the president of STA's newly formed School Transportation Group in 2017, has been appointed CEO.
STA is an industry leader in school bus transportation, safety, and fleet services, and operates over 14,000 vehicles throughout the U.S. and Canada. Services are delivered by drivers, dispatchers, maintenance technicians, managers, information technology professionals and others.
The announcement noted that Vaughan will work with Gallagher during the transition period, and will report to STA's board of directors.
Gallagher commented that, "I look forward to working with Pat during the transition. He has been a key part of our success over the past years. I have admired and worked closely with him and many others, and together, we have built and developed a great business with a culture of caring."
He added that, "I will miss terribly the thousands of drivers, and the managers, dispatch staff, safety staff, mechanics and office staff who I had the privilege of leading and working for over these past 20 years. It's been a family business, and I'm deeply honored to have served so many schools, parents and children over my 43 years in the industry."
Gallagher has led the strategic growth of STA, and built the senior management team. He also has developed strong banking relations with its lenders and the capital markets. Gallagher graduated from Monmouth University with a B.S. in business administration, is a past member of MU's Board of Trustees, and received MU's Distinguished Alumni Award. Gallagher is involved in many industry and community activities and was named Contractor of the Year in August 2014 by the National School Transportation Association. Gallagher has advocated using alternative fuels and innovation in the school bus industry.
Vaughan has almost 40 years of experience in the transportation industry. In 1977, he began his career in transportation and logistics with St. Johnsbury Trucking Co., a division of Sun Oil Corp. In 1988, Vaughan joined Ames Department Stores, where he was VP of transportation and logistics. In 1991 he joined Laidlaw Transit, Inc. as director of operations and was promoted in 1996 to Sr. VP.
When Laidlaw was acquired by First Group in 2007, Vaughan was made COO and directed the integration of the two largest student transportation providers in the industry. In 2017, he became president of STA's newly formed School Transportation Group. Vaughan received the National School Transportation Association's Golden Merit Award, and graduated from Suffolk University with a B.S. in business administration. He is also a past board member of the National School Transportation Association.