Editor's Note: This profile is part of an ongoing series on women who have made a significant impact on the school transportation industry. 
Leslie Kilgore, who has spent her entire career in the transportation industry, is focusing on making the school buses an integral part of the school day. She views technology as a connecting force in making the school bus a learning environment, a "learning lab."
Kilgore said she is continuously striving to push the boundaries and find new ways that the school bus can become a place to "learn, grow and develop."
"Maybe the windows are touch screens. Maybe there are unique ways to interact with the bus," Kilgore shared. "Instead of just a form of transportation, the school bus can become a place to learn, grow and develop. Education, learning, and academics can be a seamless part of the ride to and from school each day on the bus. That's my blue sky for student transportation."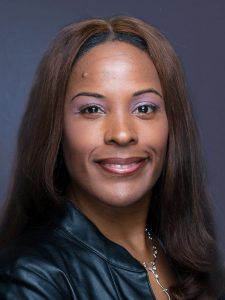 Kilgore started in the automotive industry before working in aerospace and now pupil transportation. She joined Thomas Built Buses in 2016, two months after the tragic Chattanooga, Tennessee school bus crash. She said the experience aligns with her background, and influences her intentions and priorities in school transportation.
Currently, Kilgore serves as the vice president of engineering and technology at Thomas Built Buses, but she has held several management roles throughout her career. She was the vice president of program management at aerospace and defense company L3 Technologies, formerly known as L3 Communications. She has also led various teams on innovations, safety and technology features, interiors, testing and analysis, product development and assignment in public policy at General Motors, where she worked for more than 20 years.
However, what drew her to school transportation was having a greater impact on society.
"Instead of developing innovations for just a handful of niche buyers, I can work on safety, features, electric propulsion systems and advanced driver assistance technologies that impact millions of school children every day," Kilgore said.
Kilgore said she loves working in an industry that is all about the kids.
"One of the reasons I transitioned out of the automotive industry was because while the work was fun and meaningful, it was targeted at a subset of the population," Kilgore said. "I felt like I was working on innovations for a very small niche market."
An example Kilgore noted was a technology project she was working on high-end sports cars such as the Camaro and the Cadillac ELR. She wanted to make a bigger difference.
"I wanted my work to have a broad reach," Kilgore added. "Today, I get to develop innovations that touch millions of people every day, technologies that are making school buses safer and that have the potential to save the lives of our kids. That continues to drive me."
Kilgore is able to use her background in product development, both locally and globally, to collaborate with the larger team at Daimler AG, the parent company of Thomas Built Buses, in Germany and other Daimler Trucks North America business units across North America. She added that while working with these entities, she can serve the needs of the students, parents and leaders in pupil transportation.
"I feel I am full filling a greater purpose within the pupil transportation industry," Kilgore said. "I get to have fun creating new innovations for our customers—the kids who ride the bus, all while making a broader impact."
Kilgore's day-to-day routine changes, but her goal to focus on advancing safety technologies remains the same. Through her R&D role, she and her associates establish new safety and customer-facing features and technologies that help to improve both the driver and rider experiences.
Kilgore and her team are always watching the changing market and evaluating how technology can help reduce or prevent continuing issues within the industry.
"We work to further improve the quality and effectiveness of innovations on Thomas Built Buses and optimize existing designs for performance efficiency," Kilgore said. One example of this is replacing incandescent lights with LED lights.
Kilgore is constantly monitoring the pulse of the market and how it changes in reaction to regulations and state requirements.
"For example, shifts in technology and air quality emissions standards have created an opportunity for electric school buses," Kilgore said. "Preventable safety issues like stop-arm violations are now creating a renewed focus on advanced safety technologies. We are always looking at what we are doing today and how to adapt current technologies to solve problems in the industry and further increase safety."
---
Related: Thomas Built Buses Ignites More Electric Talk with New ZEV
Related: Michigan Welcomes First Electric School Buses
Related: Thomas Built Buses Executive Honored for Leadership
---
Thomas Built Buses became the first large OEM in the industry to introduce an electric school bus, the Saf-T-Liner eC2, Kilgore noted. The North American Daimler subsidiary released its first all-electric school bus for series production in 2019, and Kilgore was proud to be a part of it.
Kilgore added that being a part of Daimler Trucks North America and the greater Daimler AG, Thomas Built Buses has a greater awareness of technology features that exist in the passenger, car, van and bus industries that are not yet used in pupil transportation.
"We don't use event data recorders on school buses, which are typically more common in the automotive industry," Kilgore said. "I am proud to be paving a way for new technologies that will someday advance the efficiency and safety of school buses, as they have in other forms of transportation."
Kilgore noted a surprising fact of the pupil transportation industry is its stability. She observed that many people working within the industry, "have a rich heritage of living and breathing school bus yellow. It really is their life's work. They have committed their entire careers to transport children safely to school each day, [which is] the best experience it can be."
She added that in other industries it could be harder to find a workforce that is so constant, passionate and dedicated.
Kilgore was surprised to find out how constrained the budget is for school transportation. Especially since school buses are the safest form of transportation for children to travel to and from school and how millions of children ride the school bus every day.
"Yet, school transportation doesn't seem to get the same level of attention or resources as other areas in the educational system," Kilgore explained. "Sadly, when it comes to purchasing decisions, school officials have to stretch their budgets, and at the end of the day, they must decide between two goods: More buses or more of something else."
Kilgore said that by putting a greater emphasis on pupil transportation, districts would be able to incorporate more technologies that ultimately would solve many industry problems. Then there would be stronger integration between education and transportation.
While Kilgore keeps her mind on the safety of children and her goals on incorporating emergency technology into the school bus, she has still faced the challenge of balancing leadership styles with perceptions and beliefs of her peers, industry colleagues and decision-makers.
"When you work in a gender-dominant industry, implicit bias often creates unseen hurdles," Kilgore explained. "You don't know what your huddles are until you come upon them. As women, I think we are often more sensitive to how others feel about our leadership roles."
Kilgore further expanded on that thought. "Person A has never worked with a woman, and Person B has never reported to someone younger than they are," she explained.
She said that often leaders don't realize how their employees began in their careers, and they have to gain the trust of those they work with, while also remaining as an effective and approachable leader who obtains the desired results.
"Women often see issues differently and come up with different solutions because of who we are and the experiences we've had," Kilgore elaborated. "Women tend to think more holistically and provide a more balanced approach as influenced by the various roles we play in the lives of those around us. The industry is ripe for female perspectives, in all areas."
The bottom line, however, regardless of all the other obstacles and challenges is that those solutions are now possible for many of the issues that the industry faces.
"Solutions are possible now. We have the intelligence and technology to make them happen," Kilgore said. "And the possibility of making school buses even better is my personal conviction. I am passionate about making the world a better place and this is how I choose to do it."