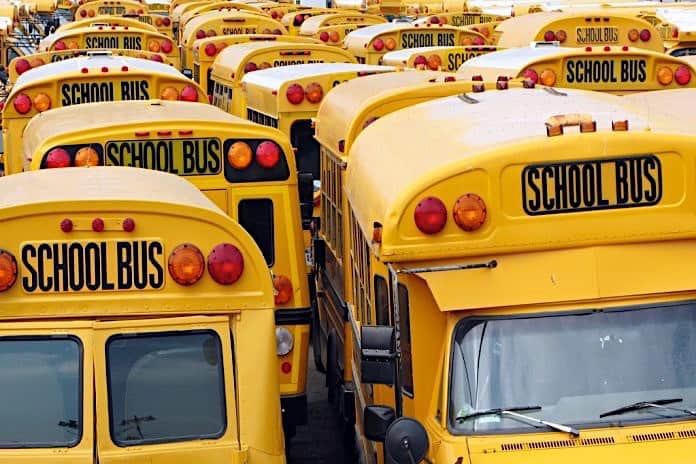 An Idaho preschooler fell asleep on his school bus, missed his stop, and was left behind at the end of the route, reported KBOI2.
After he woke up, the boy reportedly made his way off the bus and to a nearby preschool, which was not the one he regularly attends.
The Bonneville School District said that about 50 transportation employees searched for the boy when he was reported missing.
The local police department conducted a door-to-door search until the boy was found and returned to his family.