Editor's Note: This profile is part of an ongoing series on women who have made a significant impact on the school transportation industry.
During her almost 30-year career, Theresa Anderson has worked to help students gain access to education via the yellow school bus and to empower student transporters, especially women, through training and leadership development.
Like so many student transporters, Anderson started her career as a school bus driver in 1990 following the birth of her daughter. Back then, she was looking for a job that fit her schedule and offered benefits. At the time, her mother was a school bus driver trainer for a neighboring district and loved her job. When looking at work opportunities Anderson said, "Why not?"
She began her career working at Cherry Creek Schools near Denver by driving a stick-shift compressed natural gas bus. Anderson said she was privileged to be a member of the first Commercial Driver's License class with Cherry Creek Schools. To this day, she holds a current CDL.
Anderson continued to move up the district transportation ladder. She became a scheduler and then manager of routing and planning, and then a terminal supervisor.
"I will never forget the day I walked in and our then-director Joe Mirabella and operations manager Kanoe Cockett informed me I was now the chairperson for the Colorado State Pupil Transportation Association (CSPTA)," Anderson recounted. "My mouth literally hit the floor."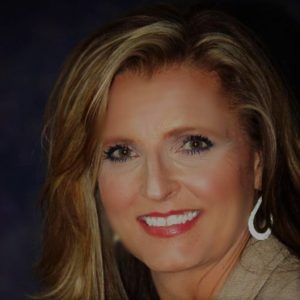 Anderson said she knew nothing about special needs transportation at that time and realized she would have a lot of homework. She said this announcement was followed by Mirabella handing her the National Congress School Transportation (NCST) National School Transportation Specifications and Procedures manual and saying, "Well, read this then."
"The rest is history," Anderson continued. "But I do have to give gratitude to my mentors, as they believed in me and pushed me forward."
After almost 15 years at Cherry Creek Schools, she became the central director of transportation at nearby Jefferson County Schools. While there, she was responsible for the daily operations and all aspects of transportation, with an emphasis on special education, English as a second language, No Child Left Behind (NCLB), and compliance with the federal McKinney-Vento Homeless Education Act. She was in this position for three and a half years before starting her own company.
In January 2008, she opened Anderson Consulting, LLC. with her husband David. The company "works to provide resources that allow for operational excellence for transportation and enhance students' educational career," she said.
David Anderson is the retired director of transportation at Adams 12 Five Star Schools in Thornton, Colorado. Previously, he was the fleet manager at Cherry Creek schools for almost 25 years. Anderson Consulting focuses primarily on fleet maintenance and management needs of school districts.
Theresa Anderson also now operates TM Anderson Consulting, which she started in 2011. The company focuses on other student transportation operations. Anderson said her passion is fueled by the fact that districts are often burdened with inefficient systems and processes that create barriers to education.
"By serving in this role, I am able to leverage my strong background in special education, finance, Medicaid reimbursements, alternative transportation, and routing scheduling to bring streamlined operations to schools across the U.S.," Anderson explained.
She also continues to serve on the CSPTA, in which she has held both officer and member positions, including as association president, since 1998. Anderson currently serves as a trustee for the organization, and in 2000, she was selected as operations person of the year.
On top of that, Anderson was recently reelected as the National Association of Pupil Transportation Region 5 representative for the western states and she also serves on the general operations writing chair for the NCST.
Anderson is also involved in the Women in Transportation (wit.) group that started on Facebook several years ago. It focuses on developing global leaders and organizes the school bus roadeo that is held annually at the Transporting Students with Disabilities and Special Needs Conference in March.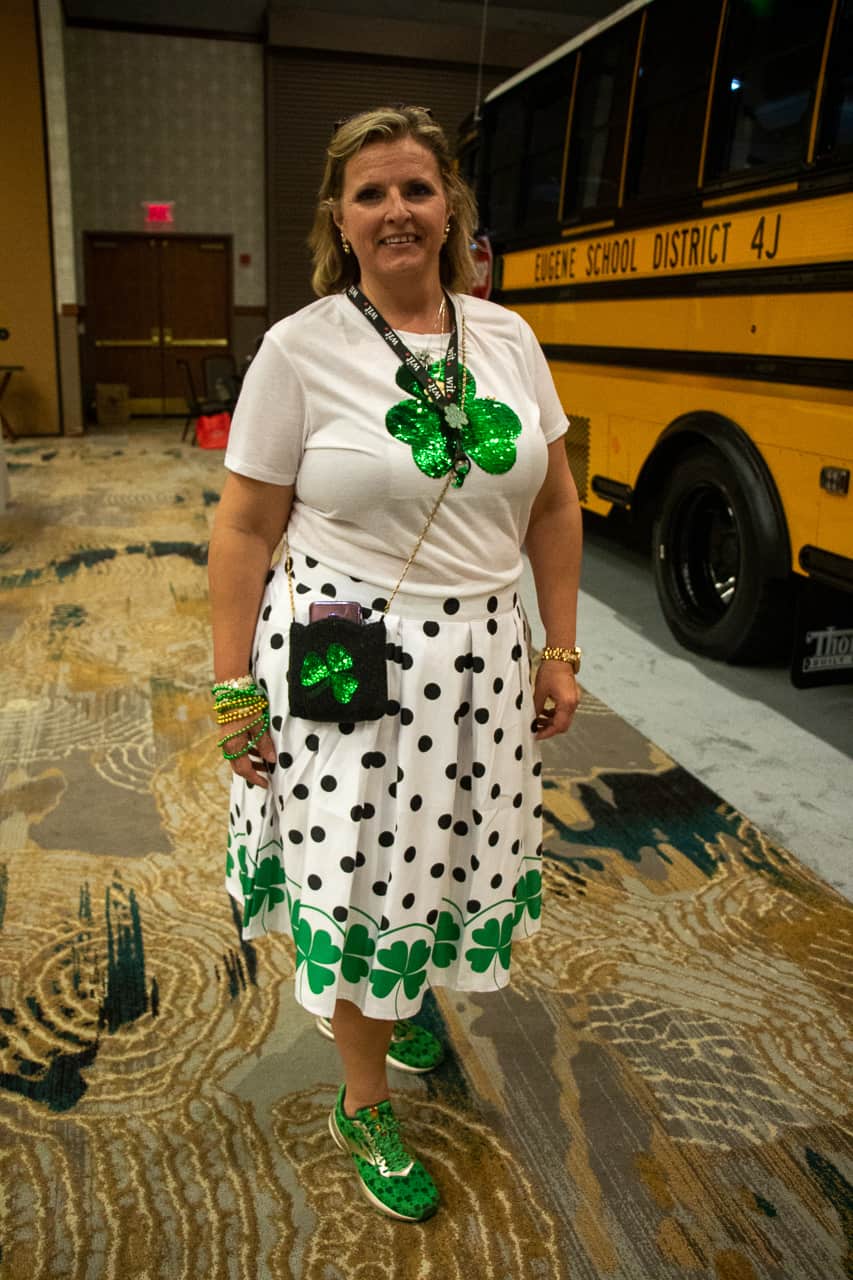 "I am humbled by the opportunity that these roles give me to be a voice for my region, and for women in transportation as a whole," Anderson said.
Anderson noted that it's the people and friends she has made that keep her in the school bus industry. They keep her involved and dedicated. While the industry is continuously changing, Anderson has partnered with people who have become a big family.
"Fellow pupil transportation professionals are my extended family and the relationships formed are for a lifetime," Anderson explained.
---
Related: Grisham Wins NAPT President-Elect
Related: Women History Month
Related: TSD Roadeo Competition in Photos
Related: TSD: Texas Team Takes Home First Place in National TSD Roadeo
Related: Colorado Focuses on School Bus Security Efforts, Including Anti-Terrorism Training
---
Anderson also loves seeing her work come full circle. At the end of each year, her companies can see how many children they were able to help remove obstacles for, giving those students access to education to better achieve their goals.
She also discussed how the industry is evolving. Anderson noted that at times, transportation departments fight change, yet their staff are the ones who seek solutions and find innovative ways to make it work.
"As we continue to evolve through technology, mandates and other crazy questions that may come across, I hope we think long term and continue to break down the barriers imposed on students accessing their education," Anderson explained.
One of the hardest obstacles for Anderson to overcome while in a position of leadership was age and maturity. While she was fortunate to be a member of leadership at a young age, she said it came with steep learning curves.
She encourages young leaders to step up and not miss a learning opportunity when it is presented to them. While she believes women are well-represented in the driving and training field, she sees it lacking in leadership positions.
"I am not exactly sure where the disconnect happens," Anderson added. "Women's voices need to be brought to the table."
Going forward, Anderson hopes to continue working in this profession as long as possible, since she wants to continue to help identify and work with the future leaders of tomorrow.