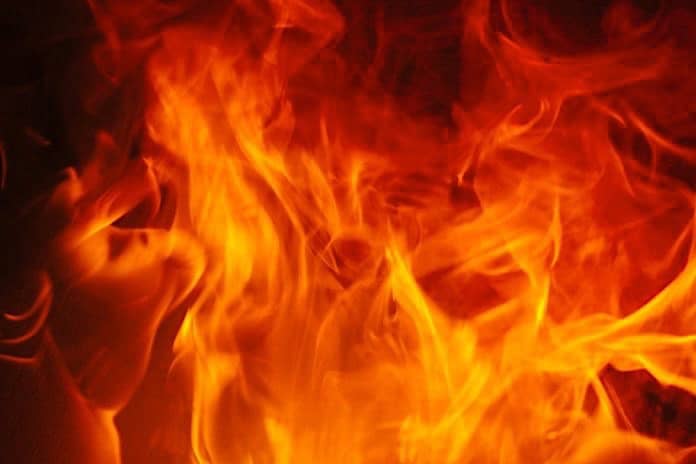 The school bus explosion, on a route for South Mecklenburg High school, occurred in a Charlotte area within minutes, forcing school bus driver and 16 students to rush to safety, ABC News reports.
South Mecklenburg student Timoni Rushing indicated to WSOC that the school bus had broken down prior to the explosion after making suspicious clicking noises throughout the ride.
Fortunately the school bus driver was able to restart the bus only to have smoke begin fuming from the engine compartment several miles into the route.
"That's when the bus just exploded," says Rushing.
Images shot by WSOC's chopper sky zoom showcase the school bus' front-end completely gutted and its body charred.
The school bus was reportedly inspected just two weeks ago. An investigation is ongoing with an expert expected to inspect the school bus in the coming days.
All 16 students onboard and school bus driver escaped successfully with no reported injuries.
Superintendent Clayton Wilcox praised the efforts of both students and bus driver in safely evacuating before the explosion.
"We are grateful that every student and the driver are safe. The district trains bus drivers and CMS staff to respond in emergency situations and the district is proud of the quick action of the driver and also thankful for the swift cooperation of students onboard. The district holds the safety of all our kids and staff as top priority and will conduct a thorough review to ensure the continued safety of our CMS students and staff."