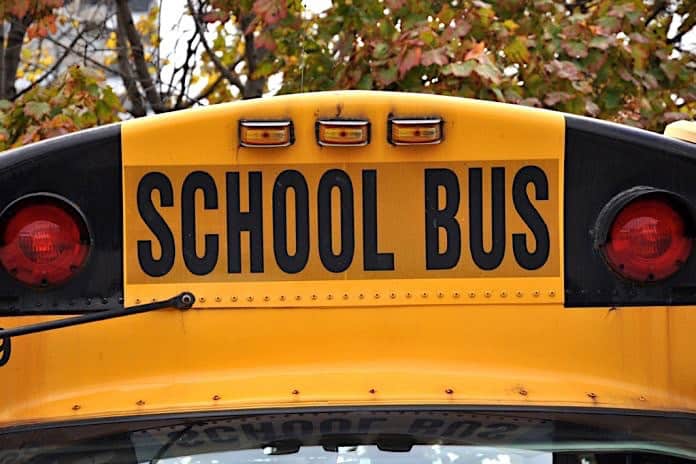 Pennsylvania's state auditor has discovered that school districts have spent millions more than they should on busing. Recent examinations by the state auditor discovered that 19 school districts in 11 counties paid a total of $54.8 million more for transportation during different periods between 2004 and 2014 than what the state determined was the maximum amount it would consider for reimbursements. Only one of those districts had competitively bid transportation services during the audit periods. To reverse this trend, the state auditor believes that school districts should be required to seek bids on such contracts. "I want to put more education dollars into our classrooms, not in our school buses," the state auditor said. The examination found that one school district paid $5.7 million more than its maximum allowable transportation costs during the 2008-09 and 2009-10 years. This district, in a statement, claimed that, while it didn't seek competitive bids for student transportation, it worked to get the best value for the service. The district also pointed out that it was impractical to compare its transportation costs to its reimbursement amount under the state formula because it was not a "one-size-fits-all" approach.
---
Five young boys have been arrested and charged with arson and criminal mischief as well as hate crimes in connection to the burning of a school bus used to transport students to a Jewish school. Brooklyn police at first suspected that the arrest of an 11-year-old boy for allegedly setting the fire that destroyed the empty bus was the end of the case. However, as it turns out, more were involved. Authorities have rounded up another 11-year-old boy, along with a 12-year-old and two 14-year-olds in connection to the crime. The investigation discovered the actual number of perpetrators in a surveillance video. Police stated that the quintet was charged with a hate crime because of the specific targeting of a bus used by Jewish students.
---
A former school bus driver in North Carolina was charged with assault on a handicapped person and released on a $5,000 unsecured bond after being arrested in connection with the attack on an 8-year-old child with autism. Elizabeth Derrick, 48, was on duty as a school bus driver when she became irritated with the 8-year-old, who had been diagnosed with autism and is non-verbal. According to authorities, the driver stopped the bus and walked over to the child, grabbing the child's inner thigh and causing multiple bruises. She then unbuckled the child, grabbed the child by the arm and dragged the child to the back of the bus. Derrick decided that the assault wasn't enough and yelled at the child, upsetting all the other children aboard the bus. Soon after, Derrick resigned from her position.
---
A Colorado school bus driver who told officials that she was on roughly six prescription drugs when she tipped her bus on its side last year is scheduled to go on trial after pleading not guilty. Elizabeth Burris, who was released from her position by the school district, entered her plea in Boulder District Court. She has been charged with multiple counts, including two counts of child abuse resulting in serious bodily injury and DUI. Burris was driving eight students when her bus tipped in a steep part of a canyon. Five children were hurt, two seriously. At the time, Burris told police that among the number of other pills she was popping, she was also taking Lyrica for fibromyalgia.
---
---