The Transporting Students with Disabilities & Special Needs Conference & Trade Show is being held on March 15-20 at the Embassy Suites Dallas-Frisco Hotel Convention Center & Spa.
---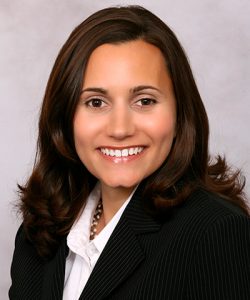 The lineup of keynote speakers planned for March includes St. Louis attorney Betsey A. Helfrich, Esq., a partner at Mickes O'Toole, LLC., where she leads its special education department. Licensed in Missouri and Kansas, she has successfully represented school districts against various claims in state and federal courts, including the Eighth Circuit Court of Appeals, as well as in administrative and special education due process hearings.
Helfrich also provides general counsel to schools on special education matters, and conducts local and national training on Section 504 of the Rehabilitation Act of 1973, plus all areas of the Individuals with Disabilities Education.
Helfrich previously spoke at LRP's 38th and 39th Annual National Institute on Legal Issues of Educating Individuals with Disabilities.
Special Needs Training at its Best
Hundreds of student transportation professionals nationwide will converge to take advantage of the event's mantra—special needs training—providing a true one-stop educational experience.
During the six-day event, student transportation professionals will connect and learn how to improve operations and safety for their transportation teams.
Browse the detailed conference workshop schedule.
Conference Registration Contact:
Alice Hung Sabedra
Senior Events Coordinator
alice@stnmedia.com
310-802-7811
Last Chance to Exhibit
More than 70 exhibitors will be available for attendees to meet and discuss their operations with, and a few exhibit spaces are still available. Contact: Tony Corpin, STN Publisher, at 310-802-7803 or tony@stnmedia.com.