ANAHEIM, Calif. — Lower Merion School District in the Commonwealth of Pennsylvania was announced the Leading School Fleet at ACT Expo for a commitment to implementing CNG and biodiesel.
While school district representatives weren't on site to collect the award, a Blue Bird representative accepted the award Tuesday on their behalf. Uldis Vilcins, the supervisor of transportation for Lower Merion, later told School Transportation News that the district covers parts of Philadelphia as well as Montgomery County and four other surrounding counties. The district has used CNG in its school buses since 1998. The fleet currently consists of 59 CNG buses, 46 buses using a B10 biodiesel blend, and 30 gasoline buses.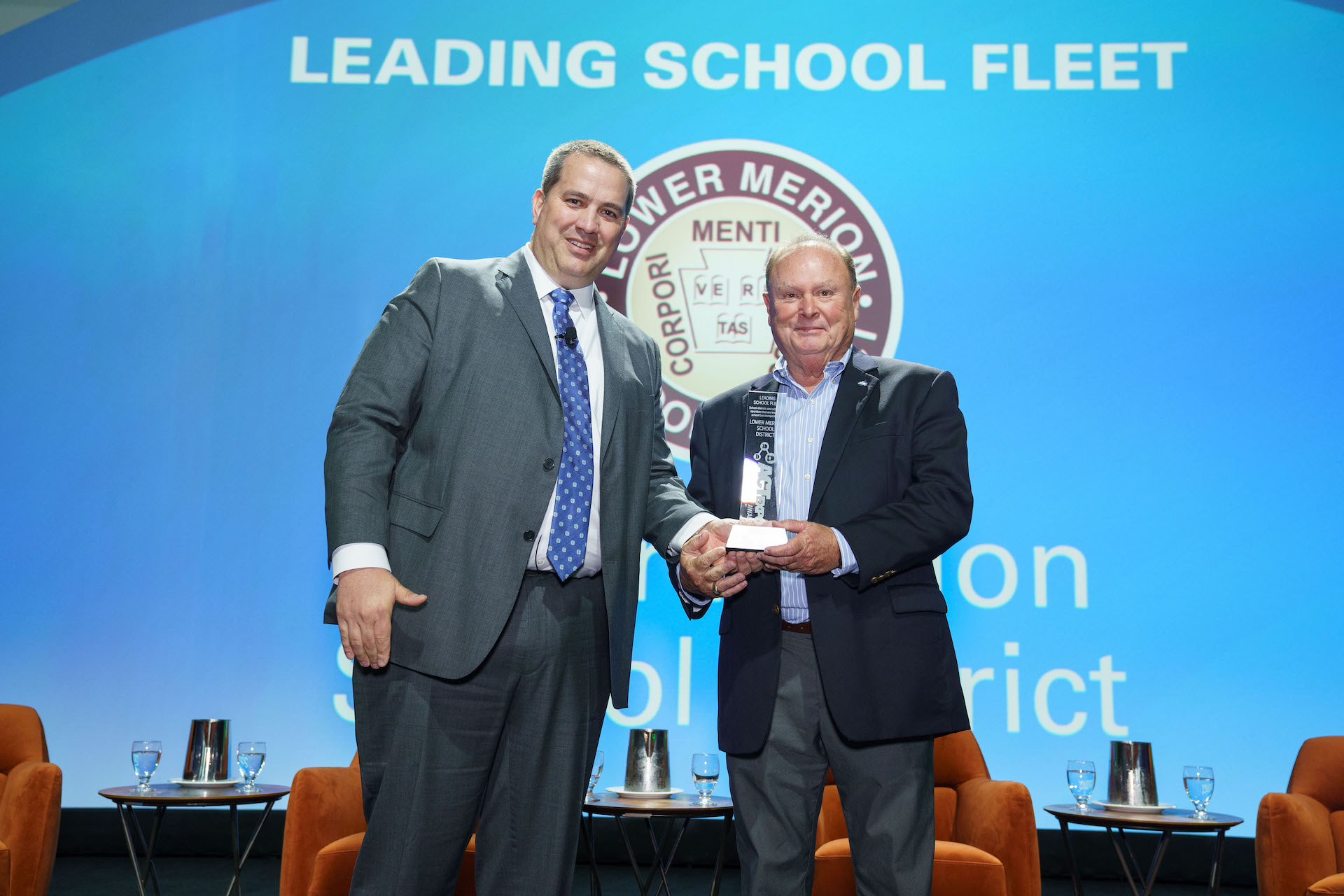 "Each day, LMSD transports about 9,000 students, running 103 daily home-to-school routes plus additional transportation services, such as two tiers of late activity bus runs, activity trips, [and] midday trips," he said, adding that in all LMSD services 141 schools including its 11 district schools.
According to a press release from ACT Expo, the district also assisted the Commonwealth of Pennsylvania's Department of Environmental Protection, the Delaware Valley Planning Authority, and the federal Department of Energy's Clean Cities program on how to operate a CNG fleet, which was cited as one of the many reasons why Lower Merion School District was presented with the award.
---
Related: School Bus, Trucking Markets Brace for Continued Zero-Emissions Funding Tsunami
Related: Update: EPA Announces Latest Clean School Bus Program Grants
Related: Lion Electric Announces School Bus Battery Manufacturing Factory
Related: EPA Advances Reduced Greenhouse Gas Emissions Goals, More Stringent Standards
Related: (STN Podcast E158) Is That For Me? A Guide to Current Funding Options for Clean School Buses
---
"Keeping the health and wellbeing of our students and community at the forefront, LMSD was an early adopter of CNG in an effort to reduce emissions and the amount of air pollution produced by our fleet," Vilcins said, adding that the district plans to continue utilizing CNG and biodiesel while also investigating the efficacy and feasibility of possible future transitions to electric and hydrogen buses.
"LMSD is honored to be recognized for our efforts to protect the environment as we meet the transportation needs of students and families in our community," Vilcins concluded. "Our transportation department is grateful that the Lower Merion Board of School Directors and our taxpayers support these important efforts."