National school transportation industry associations issued both supporting and dissenting responses to a recent National Transportation Safety Board report examining two fatal school bus crashes. The report recommended, among other things, crash avoidance systems and lap-shoulder belts on all new large school buses. 
In a Tuesday meeting, the NTSB heard reports from its investigators who studied the fatal November 2016 school bus crashes in Baltimore, Md. and Chattanooga, Tenn. Two prominent takeaways involved recommending that all newly constructed school buses over 10,000 pounds GVWR come equipped with crash avoidance systems and lap-shoulder belts, the former to be required by the National Highway Traffic Safety Administration and the latter by individual states.
Disagreements Over Seat Belts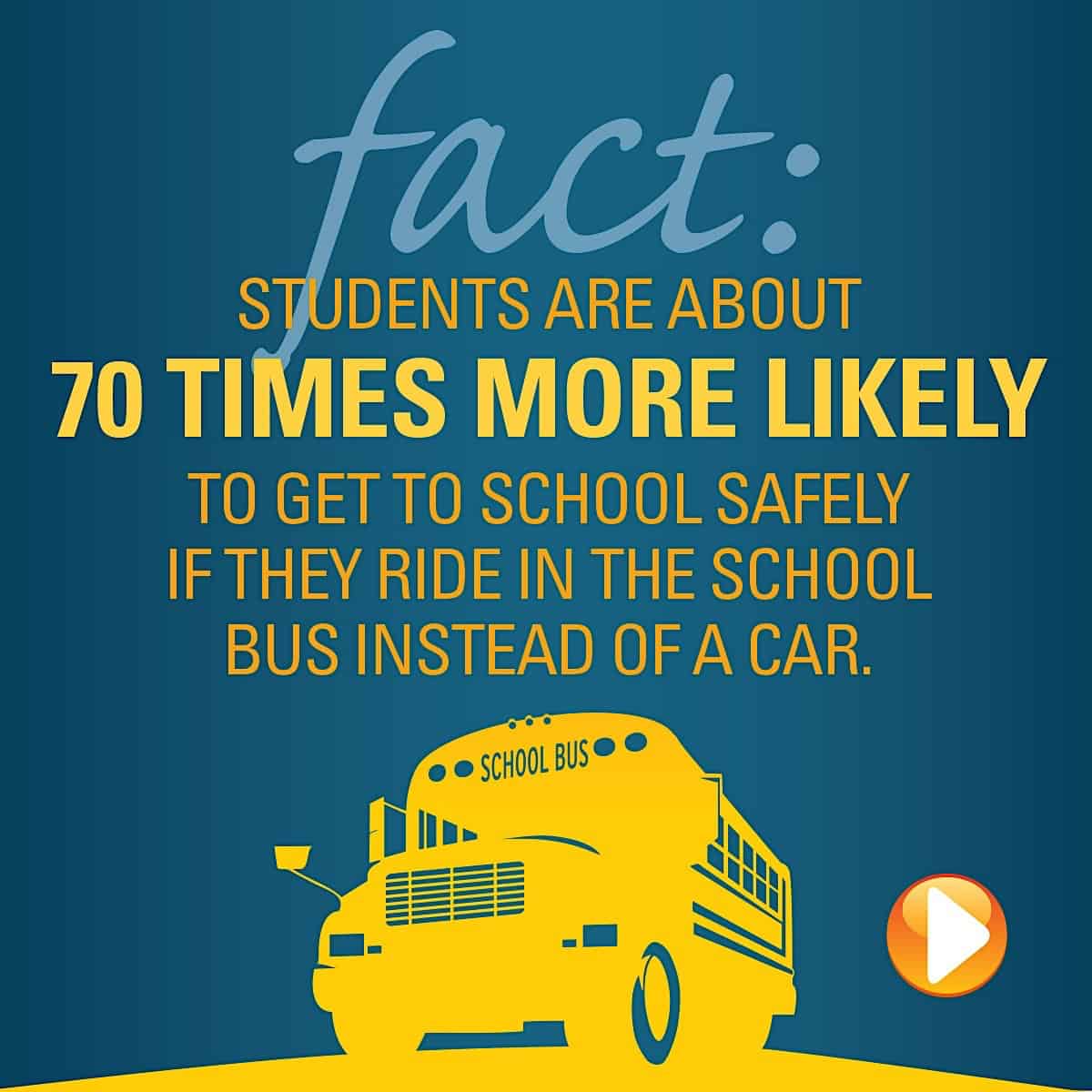 Source: American School Bus Council
The National School Transportation Association, which represents school bus contractors, and the National Association for Pupil Transportation both reaffirmed the strong safety record of the 480,000 school buses that daily transport 25 million students. However, they disagreed on the seat belt recommendation.
"For over 20 years, the NHTSA has declined several times through regulatory actions to federally mandate lap shoulder belts on large school buses, and the NSTA agrees that such decisions are best evaluated at the state and local level where initiatives can be matched with resources," an NSTA statement released on Wednesday read in part.
While NAPT has for years agreed that states and school districts are the best equipped to decide if lap-shoulder belt implementation make the most sense, NAPT's Wednesday statement expressed disappointment in the NTSB's failure to require NHTSA to explain why it would not mandate seat belts, correct NHTSA's "conflicting" regulatory record regarding the need for the belts, or provide clear public information on the effectiveness of the belts in school bus rides and evacuations.
"If lap-shoulder belts are 'tried and true' and provide 'the highest level of protection' in school buses, respectfully, why were there no recommendations to NHTSA—the federal agency responsible for regulating them—to provide all of the answers and clarity states and communities need to effectively evaluate belts, among other educational priorities and practices?" NAPT questioned in its response.
The National Association of State Directors of Pupil Transportation Services, meanwhile, referred its members on Wednesday to several of its previously published position papers when responding to community questions on the NTSB report. One 2014 paper reiterated the association's 2008 position that NHTSA require lap-shoulder belts, not two-point lap belts, on all new large school buses as part of Federal Motor Vehicle Safety Standard 222, but only if dedicated funding was also provided.
NASDPTS and the NSTA also disagreed on objections to school bus seat belt usage. In its Wednesday statement, NSTA pointed out NHTSA's 2011 determination that requiring seat belts "would not result in improved safety," and may result in more fatalities, due to decreased school bus ridership. However, NASDPTS provided contradicting statements in its 2014 position paper. "Flexible seating technology and improved seatback thickness design have resolved the capacity issue. School buses with lap-shoulder belts can have the same capacity as school buses without belts," the paper stated.
The 2011 NHTSA opinion quoted by NSTA was followed in November 2015 by a statement from former NHTSA Administrator Mark Rosekind, who told a school bus industry audience at the NAPT Summit that "every child on every school bus needs a three-point seat belt." Currently, the current administration's website states that "NHTSA decided the best way to provide crash protection to passengers of large school buses is through a concept called 'compartmentalization.'"
NASDPTS concluded that it supports installation and use of lap-shoulder seat belts on school buses, "based on state or local need, but also believes lap/shoulder belt equipped seats should be encouraged as an option when considering new bus original equipment specifications."
In accordance with NHTSA recommendations following the fatal February 2012 Chesterfield, New Jersey crash and the fatal Port St. Lucie, Florida crash a month later, NASDPTS advised states or school districts that did add the belts, to accompany them with student usage policies, training programs and evacuation drills.
Other Safety Efforts
NAPT added that it strongly supported the NTSB recommendation on electronic stability control to school buses as the technology "serves as the building block for many of the other desirable crash avoidance technologies." ESC is mandated by NHTSA on all new passenger vehicles, large trucks and transit buses in the U.S., but exempted school buses. The Insurance Institute for Highway Safety has found that ESC reduces the risk of fatal single-vehicle crashes by 49 percent and fatal multiple-vehicle crashes by 20 percent.
Blue Bird, IC Bus and Thomas Built Buses all currently offer ESC as an option.
Meanwhile, NAPT said it would also encourage its members "to re-double efforts to provide robust, documented training, screening and oversight of all driver and bus operations, and have procedures in place to monitor their effectiveness and take any necessary action quickly." All three organizations confirmed that they would further review the NTSB guidelines and disseminate information to their members to improve student safety.
In a position paper published earlier this month, NASDPTS stressed that the "performance of school bus drivers and their attention to safety remain the most important and critical factors in protecting student riders from harm."
"Policies are only effective when they are consistently followed and enforced," it added. "In the unfortunate event that any alleged or proven illegal action by a school bus driver occurs, it must be investigated thoroughly, and legally authorized consequences must be imposed."
Additionally, NASDPTS recommended review of statistics from NHTSA and resources from the American School Bus Council. The latter takes a comprehensive look at school bus safety, as the main safety page on its website mentions neither lap-shoulder seat belts nor ESC, but does state that "nearly two-thirds of school bus-related fatalities of school-age children occur outside of the school bus."
NHTSA likewise declares, "The greatest risk to your child is not riding a bus, but approaching or leaving one."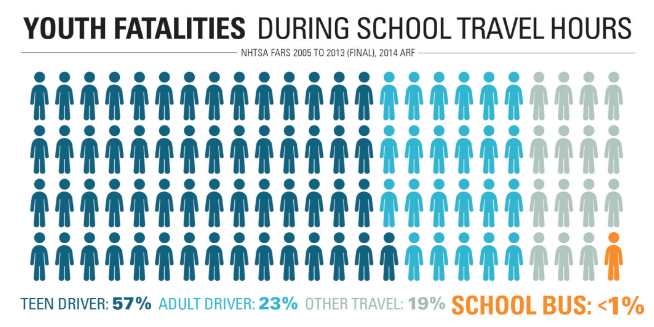 Source: American School Bus Council