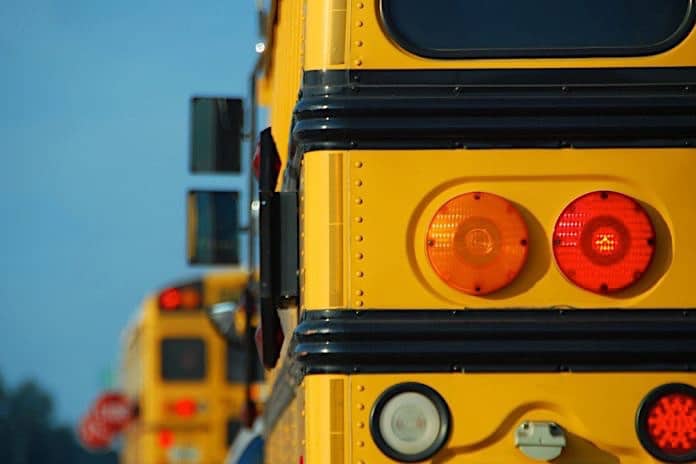 Carmel Clay Schools in Indiana has been struggling to find bus drivers for several years. Meanwhile, the drivers they do have are each driving two or three routes every day, so the operations can be more efficient, the IndyStar reported.
The district officials are offering teachers $18,000 to become a school bus driver. The article said the superintendent of the school sees positives to this approach.
School bus driving could be more convenient than the other second jobs that some teachers pick-up. And, the teachers' ability to manage a classroom will make them a valuable driver.
The district offered the training to the teachers, and by August, six teachers will be driving routes. The teachers will start their mornings driving a route, work their normal teaching shift during the day and then drive an afternoon route.
Days could start at six in the morning and finish around 4:30 p.m.
---
Related: Are Teachers an Answer to the School Bus Driver Shortage?
Related: Filling-in Gaps During School Bus Driver Shortages
Related: Solutions Proposed to Curb School Bus Driver Shortage
Related: Education Minister Takes Action on Ontario's Bus Driver Shortage
Related: Pay Hike Helps South Carolina School District Avoid Bus Driver Shortage
---