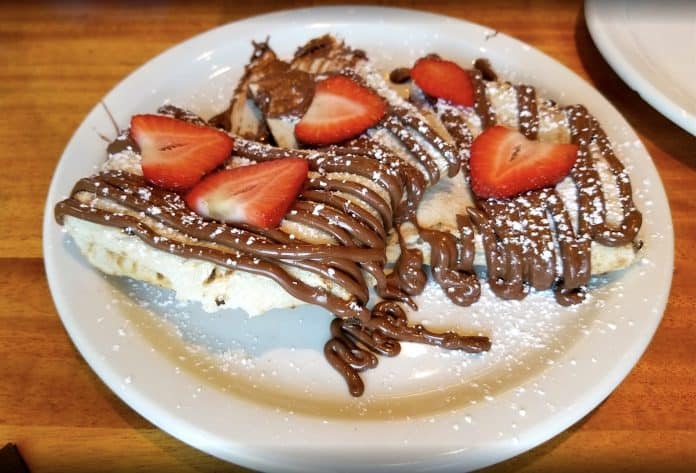 While attending the Transporting Students with Disabilities & Special Needs Conference & Trade Show on March 15-20 in Frisco, Texas, you are probably going to want to try some local cuisine. So we pulled together some interesting options around the Frisco area, for breakfast, lunch, dinner, hole-in-the-wall and after-hours spots (in alphabetical order). We tried to avoid the usual cookie-cutter chain places. So enjoy! And don't forget to tell us about (and sample) any good gelato shops you find!
---
8621 5th St., Frisco, Texas 75034; (972) 377-3483. Eclectic American comfort food with global inspirations.
---
15922 Eldorado Pkwy. #700, Frisco, Texas 75034; (214) 592-0238. Modern Southern restaurant steeped in Texas tradition.
---
2552 Stonebrook Pkwy #300B, Frisco, Texas 75034; (214) 494-2323. "Great German menu with lots of authentic choices. For sides we tried the spatzle, red cabbage, mashed potatoes, pan fried potatoes with bacon, kraut, all very…"read more
5880 TX-121 #102b, Plano, Texas 75024; (469) 238-2227. "What an absolutely amazing experience. Of course, everything starts and ends with the biscuit, if you are going to call yourself "Biscuit Bar."
5285 Dallas Pkwy. Ste. 420, Frisco, Texas 75034; (469) 731-5410. Niche cocktail parlor and kitchen with a focus on bold seasonal cocktails and American with a Caribbean flare inspired dishes. Great find—can't believe we waited so long to try it. I love that it's not at the Star or one of the huge mall-type locations. Easy parking, easy access, and…" read more 
---
5454 W. Main St. #123, Frisco, Texas 75034; (214) 618-5025. Casual pub offering English style menu & brews.
---
6007 Legacy Dr. #180, Plano, Texas 75024; (972) 805-4590. "I cannot say enough great things about this place!!! So let me itemize my experience. Made an 8 o'clock reservation for four, and despite being very obviously full, seated…"
3930 Preston Rd. Ste. 100; Frisco, Texas 75034; (214) 601-0464. This Korean eatery allows diners to totally customize their bibimbap, right down to the bowl that the dish is served in. Choose a regular bowl or a stone vessel that's been heated to scorching hot temperatures, then fill with kimchi fried rice (or steamed), spicy bulgogi, or pork, amongst other protein offerings. Gild that lily with a selection of banchan, like funky kimchi and japchae, Korean glass noodles stir-fried with veggies.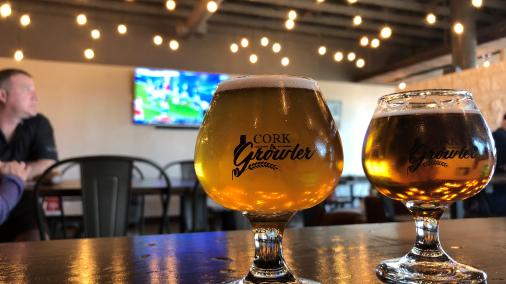 8979 FM 423 #100, Frisco, Texas 75034; (469) 980-7499. Cork & Growler is a growler bar serving craft beer. Features more than 50 taps, most of which are from local craft microbreweries.
7004 Lebanon Rd. #100, Frisco, Texas 75034; (214) 705-1010. Comfortable bistro setting with an Italian flair.
---
6670 Winning Way #400, Frisco, Texas 75034; (214) 387-3333. An upscale steakhouse featuring core classics such as prime steaks, fresh seafood and more.
8900 Ohio Dr. Ste. A, Plano, Texas 75024; (469) 664-0000. "We have been waiting for this place to open, and it was worth the wait! We went in for dinner last night. We first were pleasantly surprised by the lovely ambience when we walked in…" read more
5490 State Hwy. 121, Frisco, Texas 75034; (214) 618-9888. Sushi, sashimi & traditional Japanese cuisine.
6801 Warren Pkwy., Frisco, Texas 75034; (469) 200-8181. "Super cute, new breakfast place in Frisco! Interior is bright and spacious and I absolutely loved their very modern decor and color palette." read more
8650 State Hwy. 121, Frisco, Texas 75034; (214) 618-6150. Brazilian steakhouse featuring skewered and roasted meats carved table-side. Made reservations for 9 at 10: 30 today for 11:45 am lunch. Made drinks at our table, food was top notch, best service ever, all of the team members were…" read more
3411 Preston Rd. #8, Frisco, Texas 75034; (972) 668-2414. Gluten-free, soy-free, all-natural and organic bakery. Offering a variety of treats, with options for many different dietary needs.
---
5285 Dallas Pkwy. Ste. 400, Frisco, Texas 75034; (469) 579-4197. A local breakfast, brunch and lunch fast casual restaurant focused on healthful living. Carefully sourced ingredients for egg dishes, salads, bowls & burgers in quick-serve setting.
---
307 Main St. #105, Frisco, Texas 75034; (214) 872-4943. Locally owned family sports restaurant. Family-friendly tavern serving American food in a casual setting with projection TV screens.
---
6765 Winning Dr. #800, Frisco, Texas 75034; 
(972) 377-2276. One of a local chain providing a menu of Greek favorites in a Mediterranean-style space at The Star.
zizikis.com
"I was not very familiar with Greek. I always thought most eastern Mediterranean food was similar, but I've learned that true Greek is very very different from…"
read more
---
Conference Registration Contact:
Alice Hung Sabedra
Senior Events Coordinator
alice@stnmedia.com
310-802-7811
Last Chance to Exhibit
More than 70 exhibitors will be displaying their products and services. Exhibit spaces are almost completely sold out, but to inquire about reserving a booth, contact: Tony Corpin, STN Publisher, at 310-802-7803 or tony@stnmedia.com.