Examples of school bus drivers who go above and beyond the call of duty are commonplace in the industry. But every so often, their exploits reach heroic proportions.
School Transportation News is featuring several student transporters in the January magazine issue who fit this bill. But due to space constraints, the editors were unable to share all of their stories.
The following school bus drivers saved the day when they located missing students.
"I transport the most precious cargo in the world, and that is what makes my job so special. I got to be the hero to the parents of this student, all because last year I got to bond and learn from the student.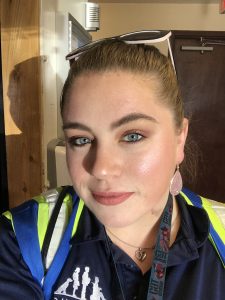 Kaytee Morley, a school bus driver for Durham School Services, said it was her bond with a student that helped her find the child when he suddenly went missing. Morley highlighted the importance of knowing the students you transport and the impact it could later have on a child's life.
On the first day of the current school year, and Morley's second year on the job, she heard over dispatch that a student was missing. She soon realized it was one of the students she transported last year.
Morley continued on her afternoon route and then completed an after-school trip. Three hours had gone by, yet dispatch was still looking for the missing child. Free of her duties, Morley asked if she could help locate the missing child.
She recalled that sometimes a student would not take the school bus and instead would walk home. Morley knew where the child lived, so she headed towards his house.
While on her way, she came upon a park and decided to circle it to see if the boy might be there. Morley soon spotted the student and called dispatch to let them know he was found.
While the district spent over three hours searching for the boy, Morley found him within 30 minutes.
"That is why my job feels worth it," Morley said. "The bonds and relationships that grow, not only with the student, but with the parents as well. I have a very important role to play for the district of Spokane, Washington."
Morley continued, "I choose to help, even when I wasn't asked to. I took the initiative and responsibility to find him when no one else could. Being a school bus driver is not always a glorious job, but the few joys I get from a smiling student are what makes this job worth it."
---
Related: School Bus Drivers Helping with Happy Hearts
Related: Readers Nominate School Bus Drivers for 2020 'Hero' Recognition
Related: N.Y. Student Recognized for Heroic Response to Choking Incident on Bus
Related: Hijack Attempt of California School Bus Stopped by Hero Driver
Related: Texas School Bus Driver Suffers Medical Emergency, Student Hailed as a Hero
---
"Hero to me is putting someone else or a situation before yourself in a not-so-common circumstance. Firefighters are great examples of heroes to me."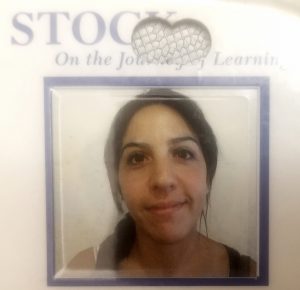 Laura Palazzotto started driving a school bus for contractor Stock Transportation, based in Toronto, in May 2015. "What I love most about the job is knowing I'm helping parents by transporting their children safely," Palazzotto said. "It's a huge relief knowing they can trust me, and knowing they can take the time to address other schedules, whether it is going to work on-time or other things."
On Oct. 22, a child went missing. Palazzotto had finished her afternoon route and was returning to the school bus barn.
She is a mother herself and said she empathized with the situation. So, Palazzotto took it on herself to search for the missing child.
She first conducted a third visual check of her own bus and other drivers' buses in the lot, to search for the missing student. Once the buses were secured, she performed a foot search around the school zone.
Palazzotto then spotted the child hiding in on a toy house on the school playground.
"As a mother, you can sense what another parent would go through and their thoughts just knowing their child was missing," Palazzotto said. "It's very frightening and in situations like this we need to help each other."
Despite her recognition, Palazzotto said she is not the only one who deserves credit. Dispatchers play a crucial role in helping drivers get through certain situations, she noted, and they do so with great patience and assertiveness.