In announcing the retirement of H. Kevin Mest, Zonar Systems announced Tim Ammon will step in to lead strategic growth in the pupil and transit fleet management markets.
A frequent presenter at STN EXPO conferences as well as a past member of the School Transportation News editorial advisory board, Ammon has more than 20 years of experience in school transportation operations analysis. In its announcement Wednesday, Zonar said Ammon brings expertise in student safety protocols, cost management, organizational design, and technology use.
Ammon joins Zonar from the Center for Effective School Operations (CESO), where he served as vice president of business development. He also co-founded the Decision Support Group, which was acquired by CESO in 2021.
As senior vice president and general manager of passenger services, Zonar said Mest helped advance the company's strategic growth, customer journey, and product innovation by offering an end-to-end suite of products and partnerships. He held the role for the past eight and half years.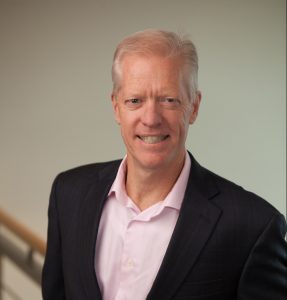 Prior to joining Zonar, Mest served as the COO of the North American Central School Bus, a student transportation contractor in Illinois. However, he got his start in transportation in 2004, when he served as the regional vice-president of Laidlaw Transit, now known as FirstGroup. In between his time at FirstGroup and prior to joining North America Central School Bus, he was the president of a consulting company that specializes in transportation services including school, and he then was the corporate vice president of business development for Suttle Smart.
"I'm incredibly proud of the accomplishments the team has achieved in my nearly nine years at Zonar, continually meeting the ever-changing needs of the pupil and transit industries," stated Mest. "Zonar has a deep understanding of the logistics, management—and most importantly—the safety challenges public education and transit operations face every day. I have no doubt that Tim's leadership will continue to fuel further innovation in technology solutions that are focused on improving safety and streamlining operations for fleets."
Meanwhile, Ammon made frequent virtual appearances during the early days of the COVID-19 pandemic as co-manager of the Student Transportation Aligned for Return To School Task Force, which was created by the National Association for Pupil Transportation, the National Association of State Directors of Pupil Transportation Services, and the National School Transportation Association, to help educational institutions and transportation providers with return-to-school plans.
Previously, Ammon was chief of business development with the TransPar Group.
---
Related: Pay, Appreciation, Workplace Culture are Key to School Bus Driver Shortage Solution, Panel Finds
Related: (STN Podcast E4) Business as Unusual: COVID-19's Permanent Impact on Student Transportation
Related: Horlock Returns to Lead Blue Bird
Related: School Transportation News Seeks Upcoming Transportation Director of the Year
Related: Tabula Rasa
---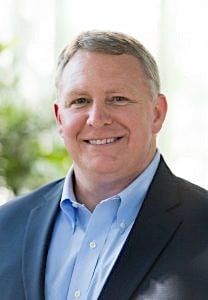 Zonar said Ammon will continue his commitment to elevating the industry's support for student passengers and commuters, finding the balance between the efficiency of services and their effectiveness while always keeping safety and compliance as core tenets.
"I'm thrilled to join a team that is solving exciting and challenging problems in the transportation industry," Ammon added. "I strongly believe the industry is at an inflection point; the next 10 years will involve more complexity than has been seen in a generation—incorporating more vehicle electrification, responding to growing transportation demands post-pandemic, and accelerating even greater security in and around schools. Zonar has always been, and will continue to be, a leader in developing technology to address many of these challenges."