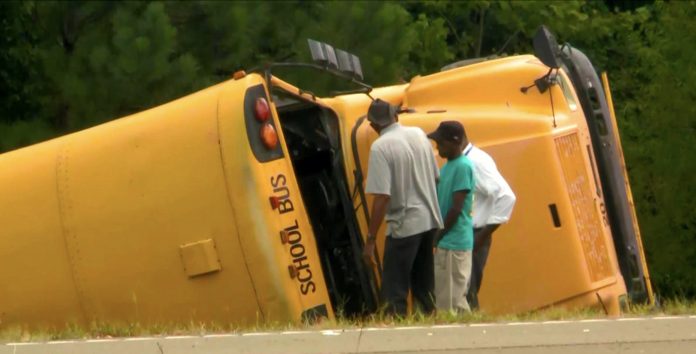 A school bus drove off the highway and rolled over several times on the side of the road on Tuesday. The school bus driver was killed and seven children were injured during the incident that occurred in Benton County, Mississippi, reported WMC5.
The school bus driver, Chester Cole, was believed to have had a medical emergency while driving. Cole reportedly had worked for Benton County Schools for five years and was recalled as being trusted and dependable.
CBS News reported that investigators are unsure if the driver died of a medical condition or died from injuries suffered in the crash.
No other cars were involved in the crash. Three children were taken to the hospital by a medical helicopter. The others were taken via ambulance. The children's ages reportedly ranged from 7 to 13 years old.
CBS News said that two of those students are in critical condition.
---
Related: School Bus Driver Stepped on Live Wires, Killed
Related: Tennessee School Bus Driver Laid to Rest in School Bus Casket
Related: School Bus Driver Killed On Way to First Day of School
Related: Almost Two Dozen Students Injured in Mississippi School Bus Crash
Related: Illegal School Bus Passing Isn't Slowing Down
---