A school bus driver for private bus vendor F and A Transportation was arrested after she crashed her school bus into a tree this week with 12 special needs children on board. The driver had to be administered Narcan at the scene, according to the state's Department of Public Safety.
---
---
Narcan is the brand name for the drug naloxone, which is used to rapidly reverse an opioid overdose—usually within just one minute after injection. Opioids, heroin or a prescription opioid pain medication, can cause a person's breathing to slow or stop, according to drugabuse.gov.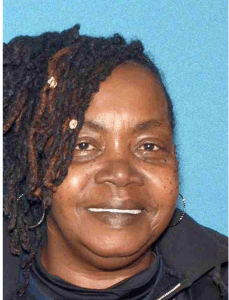 The Department of Public Safety said Lisa Byrd was transporting 12 children home on Wednesday when she hit a tree. A video of the incident showed the school bus was traveling at a slow speed through the intersection of 14th Avenue and Jones Street, just prior to the crash.
The students were picked-up around 1 p.m., and approximately five minutes later, the driver crashed the bus. No students were injured, but they were transported to a nearby hospital, where they were evaluated and released, according to a statement by Newark Public Schools. Byrd was transported to the University Hospital for treatment.
The students ranged in age from 5 to 13 years old and attend 14th Avenue School. Tracy Munford, communications executive director for Newark Public Schools, confirmed with School Transportation News that the students were special needs and that F and A Transportation was immediately pulled from this route.
"That is the only route that was immediately pulled and F and A is not transporting this particular group at this time," Munford said.
The Newark Board of Education will now be providing the transportation for the 14th Avenue bus route until an investigation is completed, Munford said.
However, media reports indicated that Byrd was a bus aide who took matters into her own hands when the school bus driver was running late. The article also reported that her employer does not believe she was on drugs, as she passed a drug test when she was hired.
Byrd, 57, was arrested following the collision. Newark Mayor Ras. J. Baraka and Public Safety Director Anthony F. Ambrose reported the arrest.
Byrd faces 12 counts of endangering the welfare of a child, driving while impaired and possession of drug paraphernalia.
"Endangering the lives of Newark children is something we will not tolerate," Baraka announced. "We are grateful that none of the children were injured and that no other residents were harmed due to this incident."
Ambrose added, "I'm pleased that members of the Newark Police and Fire divisions, along with EMS, quickly responded and assessed that all the children were safe and unharmed. Driving while impaired is dangerous enough, but adding children to the situation is particularly irresponsible and heinous."
School Transportation News left a message for F & A Transport in East Orange, New Jersey, seeking comment. The company has not responded at the time of this writing.