The U.S. Department of Education's incoming assistant secretary for special education has ties to the school bus industry.
The Senate confirmed Glenna Wright Gallo on Wednesday by a 52-44 vote, paving the way for the 25-year career educator to join the Biden administration next week to lead the Office of Special Education and Rehabilitative Services at the U.S. Department of Education.
President Joe Biden nominated her in November 2021.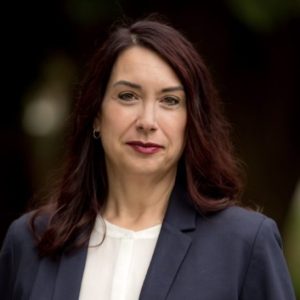 "Her commitment to meeting the needs of the special education community and strong track record of improving outcomes are exactly what we need at this critical moment in our recovery from the pandemic, and I look [forward] to working with her to raise the bar for students with disabilities and their families," said Education Secretary Miguel Cardona in a statement.
Known for her collaboration, Gallo was a panelist on a 2017 STN EXPO Reno general session on school choice and the impact on student transportation. At the time she had just finished her term as the 2016-2017 president of the National Association of State Directors of Special Education. She was also transitioning from her position as state director of special education for the Utah State Board of Education to join the Washington Office of the Superintendent of Public Instruction (OSPI) as assistant superintendent, where she oversaw the implementation of federal and state rules and regulations that govern special education and related services as well as historic funding for special education programs.
She left OSPI last summer to become chief executive officer of Gallo Consulting.
A graduate of the University of Nevada at Las Vegas with a bachelor's degree in special education, she began her career as a special education teacher and team leader at Jordan School District in Utah before becoming an education specialist and later the state and federal compliance officer at the Utah State Board of Education.
Gallo holds an MBA from Western Governors University and an administrative leadership certificate from Utah State University.
---
Related: School Districts Eligible for $224M Grant to Transition Students with Disabilities
Related: Watch: Report on Special Needs Student Attacked on S.C. School Bus
Related: Legalities of Transporting Students with Special Needs Discussed at TSD Conference
Related: The Role of the Special Education Educator in Transportation Services