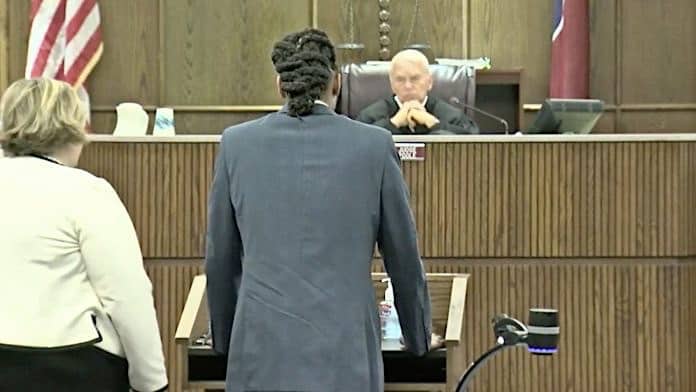 Johnthony Walker, the former school bus driver who was found guilty on six counts of criminally negligent homicide related to the fatal Nov. 21, 2016, near Chattanooga, Tennessee, now faces multiple charges of sexual offenses against a minor.
---
---
A local grand jury in Davidson County, Tennessee returned an indictment on Monday for sexual exploitation of a minor, reported the Chattanoogan.com. Walker was charged earlier with "having sex with a girl from a family he was staying with during the appeal of his Chattanooga case."
The former Durham School Services bus driver, 26, was convicted in March 2018 of six counts of criminally negligent homicide, plus 11 counts of reckless aggravated assault and seven counts of assault. One month later, he was sentenced to four years in prison for his role in the school bus crash near Chattanooga that resulted in six student fatalities and two dozen injuries.
Prosecutors successfully argued that he was speeding and talking on his cell phone while driving 37 students home from Woodmore Elementary School, along a winding, residential road.
A Nashville judge had previously ruled that Walker must appear before a grand jury, as the court found there was probable cause to proceed with a statutory rape case, news accounts reported. If Walker loses his latest case, he could be sentenced to up to 12 more years in prison and be required to register as a sex offender.
"The defendant stated he has been staying with the victim's family for the last few months. During that time, he and the 14-year-old began a consensual sexual relationship," read the latest arrest warrant affidavit signed by Judge Ed Hastings. "The defendant admitted to engaging in penile-vaginal sex with the victim at the residence in Davidson County on five occasions."