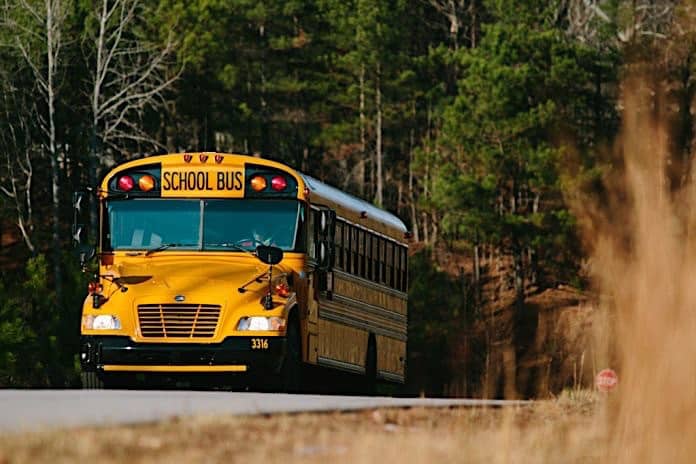 Sumter County School District, located east of Columbia, South Carolina, announced a delay this week in its daily routes, after school bus drivers protested their wages and left a shortage of available drivers, reported WLTX19.
Twenty out of the districts 90 drivers did not report to work Tuesday morning, resulting in some children not arriving at school until after 9 a.m.
The district reportedly had to use coaches, teachers and regular drivers from other areas to cover the 22 percent decrease in route coverage.
---
Related: Texas School District Reverses School Bus Driver Shortage with Pay-to-Train Program
Related: Are Teachers an Answer to the School Bus Driver Shortage?
Related: Indiana School District Turns to Teachers to Help with Driver Shortage
Related: School Bus Drivers: Use CBD Oil at Your Own Peril
Related: South Carolina Students Grabbed at Bus Stop in Alleged Attempted Abduction
---
School bus drivers were seen outside of the school district office as they protested in favor of pay increases. However, the district said it is doing what it can to hear the driver's concerns and set aside time to hear them out. But many drivers reportedly did not attend those meetings.
No further information on the expected route situation was expected for the rest of the week, according to the report.