Several students standing at a bus stop in Gaithersburg, Maryland, intervened after a man allegedly grabbed one child and pulled them toward a nearby apartment building.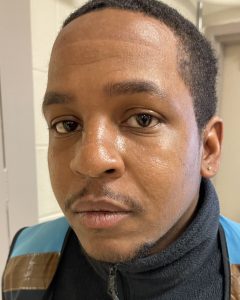 Detectives from the Montgomery County Department of Police reported via a press release that Jamaal Germany, 30, was arrested for attempted kidnapping on the morning of March 20.
Redland Middle School students were standing at a school bus stop in the 17600 block of Towne Crest Dr., around 7 a.m., when Germany allegedly grabbed a child and pulled them toward an apartment building. Several other students standing by the bus stop intervened and the victim, who was not identified, was able to break free.
When the school bus arrived, the students boarded the bus and reported the incident to the driver. Germany was arrested and transported to the Montgomery County Central Processing Unit. Bond information was not available at this writing.
---
Related: Maryland School Bus Driver Hospitalized After Crashing Bus
Related: Maryland Student Arrested for Bringing Handgun On Board School Bus
Related: 48 Hours Airs Interview with Chowchilla Kidnapping Survivor
Related: Michigan School Bus Strikes, Kills Middle School Student